Paseo de la Castellana 259E, 28046 Madrid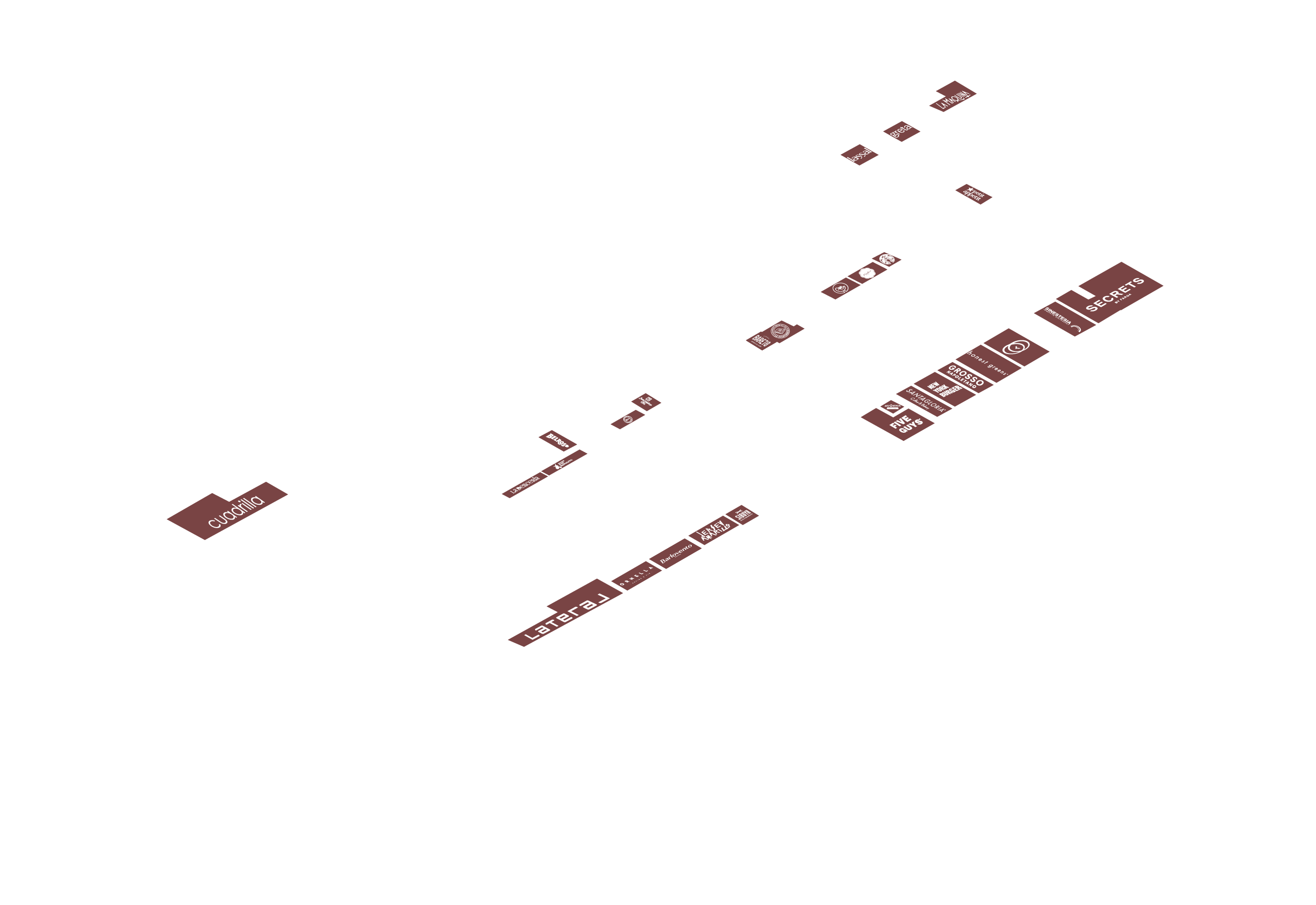 2.

Bimba y Lola

3.

Scalpers

4.

Hackett London

5.

Mango

6.

Rossellimac

7.

Ecoalf

14.

Multiópticas

16.

Diplomatic

17.

Singularu

18.

Flabelus

19.

Scalpers

20.

Façonnable

21.

Hackett London

22.

Intimissimi
23.

Intimissimi Uomo

24.

Mango

25.

Silbon

27.

Calzedonia

28.

El Ganso

32.

Aristocrazy

41.

Pepe Jeans

42.

Barbour - Tenkey

44.

Renatta & Go

46.

Dalmore

48.

Rituals

49.

Cool the Sack

50.

Roberto Verino
39.

La Máquina

10.

La Máquina

51.

Sweet TEO

52.

Juicy Avenue

53.

L'Angelys

54.

Tacos Don Manolito

55.

Malvon

56.

Juan Valdez

57.

Healthy Hunters

58.

La Desayunería

59.

Makan Saj

61.

Starbucks

64.

Petit Appetit

65.

Lateral

66.

Ornella

69.

Sibuya
70.

Five Guys

71.

MásQMenos

72.

Santagloria

73.

New York Burger

74.

Grosso Napoletano

75.

Honest Greens

76.

Kanbun

78 y 79.

Secrets By Farga

86.

Café Botanique
Restaurant area with terraces covered by 4 glass greenhouses.
Caleido restaurant area with terraces and a wide gastronomic offer. There you will also find the OCINE Urban cinema.
Place occupied by IE University, the international university located in Caleido.
Indoor hall located in the South Plaza where private and public events are held.
Original version cinema. Vintage aesthetics, in boutique format and an enveloping atmosphere in its six cinemas, to enjoy a different kind of cinema experience.
Pharmacy. And supermarket coming soon.
Quirón Salud. Sports medicine, wellness treatments and medical centre in a single space.
Europe's first large vertical campus: The Campus of the Future.
Parks and grassy areas to enjoy the outdoors.
Main access stairs to Caleido and Olympia Chiron Salud.